The results in a company are the main measure we have to know how our company is doing and what direction it will take in the future. Given the importance they have in the viability of the organization, everything possible must be done to increase the results that we have foreseen: from economic results, such as obtaining greater benefits, to logistic results on how to produce more.
Once we have marked the objectives we want to achieve to obtain certain results we will try to improve our production processes, better train our employees, and a large number of actions that of course will be effective. But many times we forget that the job is as important as everything else.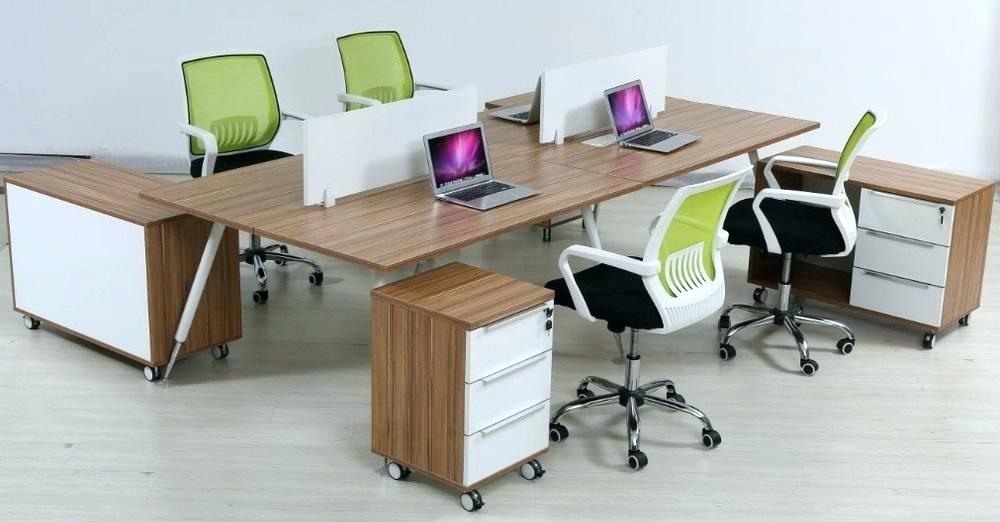 Achieving a job in which we are really productive should be a primary objective in institutions. To achieve this productivity the work environment is the key, and with it the furniture and accessories to improve productivity.
One of the fundamental pieces are the work tables, since together with the office chairs, we spend a great part of our workday in them.
Ideally when choosing worktables is to opt for those that are broad and allow you to have at hand everything necessary for the proper performance of your tasks, so that they allow you to optimize time. In addition, the work tables that help improve the results allow you to meet with your colleagues, but keeping each one a clear and differentiated space.
For this reason, we present 3 worktable options that will help you improve the results, since among other things, they are characterized by allowing you to work as a team, but without losing the necessary privacy and autonomy.
Office table Vital Plus
The first of the work tables that we present is the Vital Plus. This work table is considered 100% operational, since it is perfect to maximize the user's operation. It has a sliding board system that combines the possibility of working as a team and maintaining your work independence in one product, satisfying one of the demands of the current world of work.
NTT office table
The NTT office table is the second option that we propose. The first thing that stands out from this table is its great design that helps create a personal brand at work, something that has made it worthy of two awards the "Award EIMUWellness @ Work" and the "Nomination Grandesign-designEtico". But not only has the design on this table stood out. Its creation is studied down to the smallest detail, making it perfect for solving problems of space, movement and functionality.
Office table Astig
We reached the end of our recommendations with the Astig office table. This table made of 2mm laminated steel sheet is characterized by great stability thanks to the inverted T-shaped legs. This collection of tables are designed and designed in order to adapt to versatility. This is achieved with simple lines and great fluidity that are able to give us versatile configurations and adapting to all types of offices.