The director's chair is one of the most important elements when deciding the furniture that your office project will take. Actually, deciding on one or another type of management chair will depend on the design you choose in a general way for your office decoration project.
In fact, although there are almost as many models as options proposed by the manufacturers in the market we could make a distinction in two large groups: classic design director's chair and modern design director's chair. It is not better one or another option; everything will depend on the environment that you seek to recreate in your design project. The most classic environments are ideal for companies that aim to give a more serious and traditional image. The modern, for the newest and with orientation towards technology and new jobs.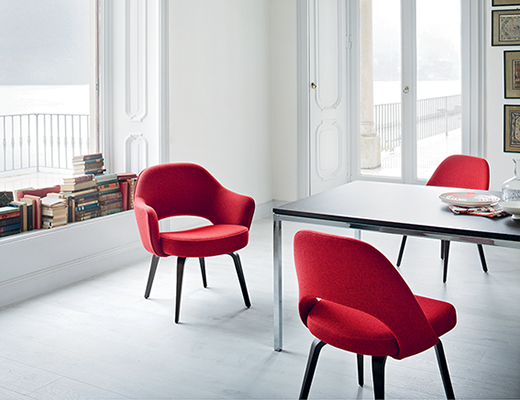 It must be remembered that both classic and modern steering chairs have different finishes, shapes and functions that allow them to adapt to the different uses that could be given to them. Being clear about the type of design you are going to decide on should not make you renounce any of the qualities of functionality and environment appropriate to the work being done. However, surely if you are looking for inspiration, the information that will be most useful will be some concrete models of director's chair that fit both categories. Here we propose some of the most prominent in the integral projects.
Classic director's chair models
AN ICF CHAIR
It is a steering chair with classic shapes but with striking finishes for the chrome parts. It is ideal to combine in classic environments, but also in those spaces that claim to be neutral and not associated with any marked decorative style.
SILENT RUSH BY SEDUS
It is a very functional design that also allows having the feeling of being completely isolated from the rest of the world whenever it is required. Ideal to have the maximum concentration.
KADOS DE ACTIU
If you are one of those who believe that a decorative office project should always include a large director's chair in terms of its dimensions and you are not passionate about the most modern designs, this is a good option for you.
Modern director's chair models
ACTIU CRON
Although it is inspired by classic models, its straight lines and its elongated backrest make it a very stylized model that fits perfectly in the most modern environments.
CROSSLINE PRIME BY SEDUS
Curved lines almost always give the feeling of dynamism that a modern concept demands. This director's chair uses them both in the backrest and in its supports.
ZEN XT PLUS BY INCLASS
Completely changing the design of the seat shape is Inclass's proposal in the most modern office chair manufacturer model.
As you can see, some manufacturers opt to combine classic director's chair models with modern director's chair models in their catalogs. Choosing one and the other will depend to a large extent on the aesthetic taste of your client as well as the rest of the furniture that is in the office. The coordination of all the elements of the project is essential for an efficient and productive design.