DESIGN OF MEETING ROOMS AND MEETINGS
Spandan Enterprises creates spaces thinking about the meeting
Facilitate communication and the exchange of ideas, innovative spaces that favor decision-making by placing people at the center of the action. Design of meeting rooms, meetings and videoconference in which ergonomics and technology play a key role.
A concept, a completely customized solution to adapt to different needs and work spaces such as corporate rooms, decision rooms, critical environments 24/7 or technical office. Our team carries out a complete study of lighting conditions, ergonomics, climate control, etc., to develop integral projects and exclusive solutions.
We are a specialist in offering global solutions for special projects and turnkey. The personalized study allows you to design fully adapted spaces with unique results.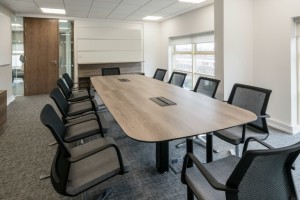 Our process
Conceptualization
Conceive the project in a global way and design unique spaces to facilitate decision-making in any type of environment, even in the most critical ones.
Design and manufacturing
Designs and own manufacture made by Spandan, that allow to control the productive process completely with total guarantee.
Personalization
Special projects and turnkey 100% adapted to the needs of customers. Detailed studies to get excellent results.
Innovation in tables for meeting rooms
Innovation as a starting point and satisfaction of customer expectations as a goal, Spandan's work is based on the care of details and absolute personalization. Movement. Modularity. Unique, original and brilliant solutions to create new parameters in meeting rooms of any field. The Spandan design and quality, focused on increasing the efficiency and well-being of users, are present in the tables of small meeting rooms until the execution of large projects.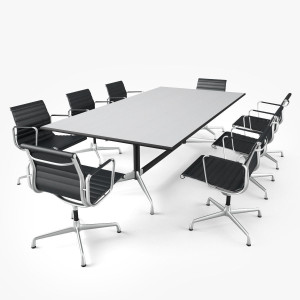 Corporate rooms
A clear commitment to technology and personalization. We develop exclusive projects where you work from the beginning with the client to meet their needs. The ability to approach projects individually allows the creation of unique, corporate spaces that help enhance the brand and company image of the clients.
Ergonomic chairs
Ergonomic, modern and perfectly adapted to the needs of the project, the chairs for meeting rooms meet the highest demands. We have all the necessary elements to corporatize the meeting and meeting places.
Our own design and manufacture allow us to offer integral, adapted and functional solutions always taking care of ergonomics and comfort. Spandan Enterprises helps create collaborative communication experiences with integrated technology, a new concept in meeting rooms.
Continuous collaboration with the client
Our team works in constant cooperation with the client from the beginning of the project; in this way we face the conceptualization phase with the maximum guarantees and with the certainty of working only on those ideas that will represent greater benefits for our clients.