Today the Spandan Enterprises Pvt. Ltd. team comes to talk to you about office chairs from Akaba, the furniture manufacturer located very close to San Sebastián.
The Akaba office chairs (and the rest of their furniture) are characterized by their design and their finished care. We are going to offer you a very visual list in which you will be able to know the most remarkable and surprising seating of Akaba and all its characteristics.
Akaba office chairs for meetings and collectives
Kabi
It is an economic but design furniture, made by Jorge Pensi Design Studio. This chair is very versatile. You can use it in meeting or training rooms, but also in clinics or hotels. You can cover all or part of the chair and include or not armrests, plus there is a wide range of finishes for the chair, which is plastic (blue, yellow …), but also for the upholstery, in case you want to include
Garriris
Or also the Mickey chair. Whether you want to surprise the customer or add a friendly and casual touch to the office. The chair is characterized by having a backrest that has 2 ears and a structure of legs topped with boots of the same character; all of it covered with leather.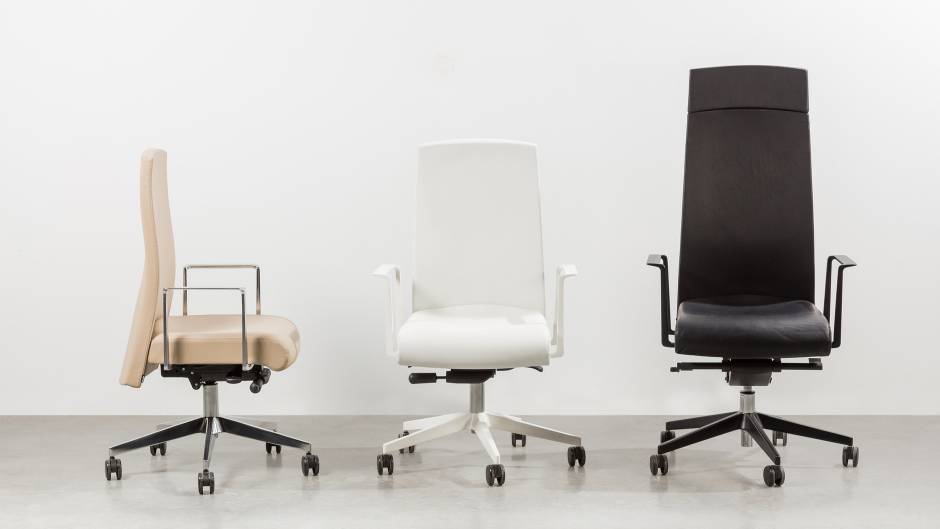 Gorka Wood
If you are looking for a modern but at the same time discreet product, the Gorka wooden chair is the right one. It is a typical model and we will easily find it in many offices, but we still love it! It is stackable and made of wood (beech, oak, stratified, walnut or maple), but you can also choose an upholstery among the wide range of finishes available. There are 3 versions available: a simpler one without armrests, another that includes armrests and a third, more spacious.
Chairs and waiting chairs
Hanna
The Hanna armchair is a whole world. We can find with multiple models but, mainly they could be divided into 4, which are characterized by their structure: 4 legs of wood, skate, steel pyramidal and rotating or simply pyramidal but not rotating.
Nora
Ideal for offices that want to create a more homelike atmosphere and warmer Nordic inspired environments. It is a design armchair, very discreet and peaceful, but also respected and characterized by having the same wooden structure that at the same time serves as an armrest but also as a closed frame leg. The wide range of upholstery for the backrest and seat allows it to be combined at will.
Branka
This chair, which is stackable and may or may not have arms, can be used in more industrial environments, since the seat and backrest are made of polypropylene, although it also fits in Nordic style spaces if it is upholstered or chosen from wood.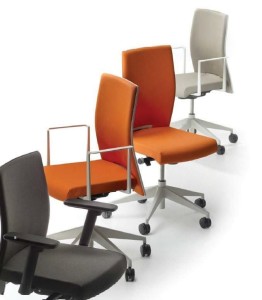 Operational or steering chairs
Arin
Small but bully. So is this ergonomic office chair that stands out, in addition to its mechanisms, for its original support, as you see in the photograph. It is a compact chair that can be upholstered or not. It has regulation in height, depth, lumbar (optional) and synchro mechanism. It can be used in operational positions.
Muga
The office chair Muga seems to have more authority than Arin, and is that its support is higher and that detail makes it enjoy greater prominence. The characteristic of this chair is that it can also be used in meeting rooms or council , since having the possibility of having 3 different heights for the backrest and with the option of including or not arms, makes it a piece of furniture that , if you like its design, it suits every room , from management offices to boardrooms.
Gorka
This is a very versatile chair that can be used in different rooms: from intensive work spaces, such as a zone of operative positions, to others of lesser size, such as a meeting room. It stands out for its support, which may have a more dynamic and circular, or totally rectangular. It can be upholstered and may or may not have arms.