Commercial Office Interior Design Services in Vadodara
In order to sit in the higher position of the industry, we offer a wide range of Commercial Interior Design Services. The provided service is rendered by our professionals using advanced technology. Owing to its flawless execution, attractive design, and perfect work, this service is valued by our honored clients.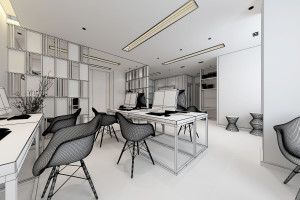 3D MODELING
3D modeling allows interior designers to easily present an interior or exterior design concept. The owner of a company has a good idea of ​​the concept, the office furniture, custom cabinets and suggested materials. For a construction or renovation project, 3D is now a must in commercial design, because you can visualize your project as in reality!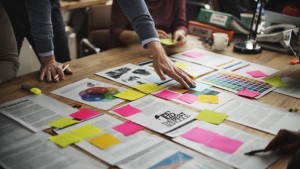 PROJECT MANAGEMENT
Do you have a commercial project in the Vadodara? Know that working with interior designers to manage your project is freeing you from a demanding responsibility. Their role is to coordinate all the stakeholders on a construction site, from the developer to the cabinet manufacturers and the office furniture suppliers to the general building contractor.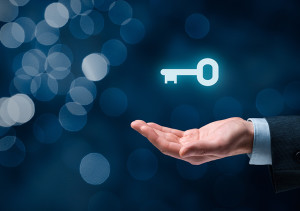 TURNKEY SERVICE
Spandan's turnkey design service is a personalized approach to realize your design plans, cabinets or office furniture. Interior designers, specialists in renovation and construction, put you in contact with qualified stakeholders.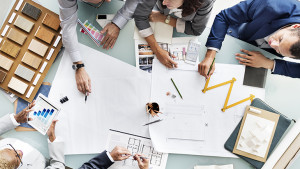 PLAN & QUOTE
The completion of complete plans and specifications for a commercial construction or renovation is the foundation of a successful development. Several details are to be considered so that developers and contractors carry out the work according to the concepts of interior designers, which include layout plans, custom office furniture, electricity, choice of materials, etc.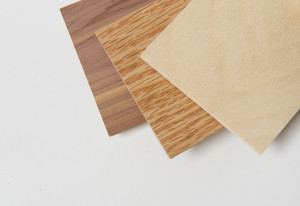 CHOICE OF MATERIALS & FURNITURE
In all commercial design concepts, the choice of materials and office furniture is greatly facilitated when you entrust this task to qualified interior designers such as Spandan Enterprises Pvt. Ltd.. They know the resources of the city of Vadodara, have contacts and know how to find the elements that will make your development exceptional.
CONCEPT DEVELOPMENT
As a developer or business owner, you will surely want to have a unique concept that reflects your image. The design department of Spandan Enterprises Pvt. Ltd. includes the creation of distinctive layout plans, allowing you to welcome your customers in the atmosphere you want to offer, as soon as they enter your commercial space.