Modern and Modular Office Workstation Manufacturer in Vadodara
We are the best option to acquire office furniture, modern chairs and design modular architecture for your company.
We are a team of architects dedicated to the distribution of modular office workstation furniture and office equipment, specializing in interior design and modular architecture.
With more than 30 years in the market, in furniture we are a benchmark in quality furniture and office furniture projects in Vadodara, Gujarat, India.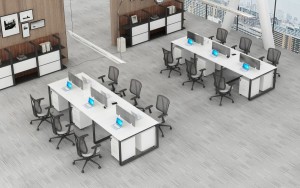 We offer furniture to optimize the satisfaction and performance of its workers.
We adapt your spaces according to your needs.
Part of our furniture and office equipment distribution service is to develop the modular architecture of your office and optimize your work spaces.
We know how to advise you in terms of interiors, colors, shapes, and finishes that go according to your business identity.
Our work impacts the work of others. No matter the size, comfort matters. We care that companies communicate their culture through our products.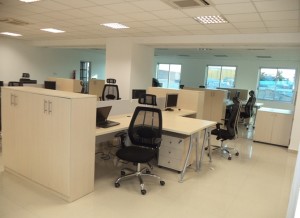 We want that through an experience our clients work well and translate into efficiency. The size does not determine the quality; we make furniture tailored to the space.
We are for our clients advisors who work to give functional solutions of work spaces. Our goal is to achieve that our clients improve their productivity through spaces that reflect their culture and that allow the best working environment for their collaborators.
Increase productivity with personalized workstations
It may sound understandable, but as long as every employee in your office with an atmosphere in which they can evolution is absolutely helpful. When it comes to workstations, this means more than simply providing them with well-made office desks. It means providing desks that are customized to the requirements of the worker and that are flexible to changes over time.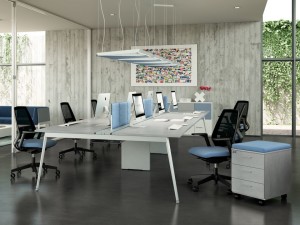 Design a group of desks in which each of the workstations is customized for each user: adjustable desks for those who want it, support arms for workers who use monitors with flat screens and elements to order the cables for those who use many electronics devices. For private offices, create independent executive desks with colors and finishes that combine with the decoration of the room and the tastes of the user.
Customize each desk drawer according to your user: you can fit in discrete trays under it to store materials for employees with few space requirements, and for those who have a greater need to store documents; a good option is the furniture at the end of the desk or under the desk.