Minimalism is an artistic movement that began around 1960 and that bets on simple geometric shapes, pure colors and open and clear spaces. It is a search for balance by removing all unnecessary elements from any space or work of art. It is, therefore, a return to the origin, to the essence of the objects that continues to be a trend and will always have its followers. And they do not lack reasons!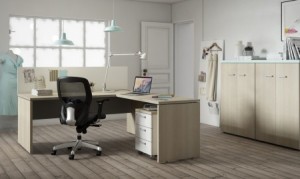 Office design is undoubtedly one of the most influential decorative styles because it helps to promote communication and creates calm environments in which to work without distractions or unnecessary elements. Let's see some of the most important aspects that we must take into account when designing our minimalist style office. Do you come to see it?
The search for minimalist offices with open spaces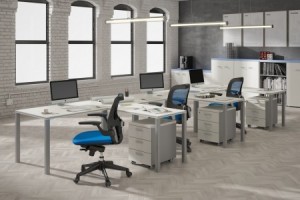 Minimalism enhances open spaces, with few structures so that the vision reaches as far as possible, and can be with high ceilings. In office design, minimalism is committed to reducing visual pollution, making the maximum of less is more … The open spaces help communication between people so we will try to avoid divisions to the maximum. The jobs are communicated directly without barriers between them, giving rise to large spaces visually and in which it is easy to communicate. That's how nice to work! Do not you think?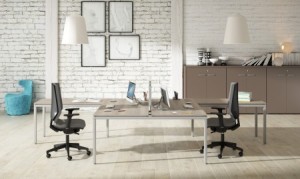 This premise is also applicable to the rest of the company's areas such as common rooms or dining areas. The fewer elements that divide the space, the better. This dining room would be an ideal example. Functional elements such as people tables, chairs suitable for use and the use of few colors. Just a touch of green in a space that enhances light and relaxation, perfect!
Office Project Management Services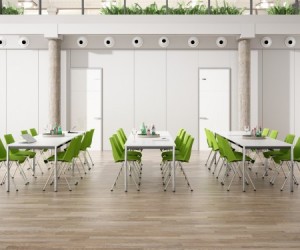 When it is necessary to create divisions for a functional need, we will try to make the space as clear as possible. For example, using separators for tables that help protect the privacy of the user without overloading the space as in this example. In this way we can reduce noise pollution and give a little privacy to each person without space is closed or has the feeling of being imprisoned.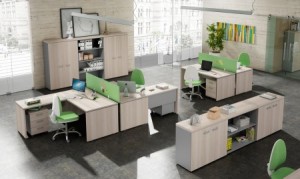 The commitment to neutral and luminous colors
White and neutral tones are undoubtedly the central axis of minimalist office designs. We seek to expand the space and unify it to obtain a harmonious and relaxed setting. Light colors such as white or beige and gray tones will also help us to enhance the brightness of the spaces to make the most of natural light. And also the result will be spectacular.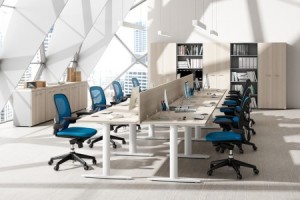 The contrast in the environment will be provided by decorative elements with color such as orange, blue or red chairs. Or some lamps with a little color. But in no case should we abuse them since the idea is that the role of the office space itself and not the decorative elements that should be minimal.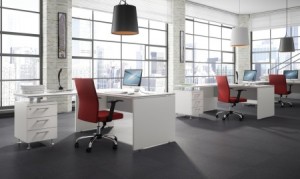 The choice of materials as pure as possible
Minimalism advocates the use of pure materials such as wood, glass, aluminum or cement. The colors of the natural wood with its marked veins, the metal legs in aluminum color or the rustic walls as if we had not treated them are the perfect definition of the minimalist concept in offices. And we will obtain ideal spaces for work.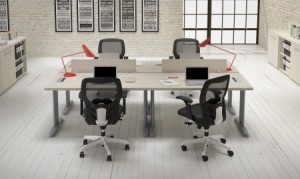 The fabrics must always be smooth, no prints or flashy designs and be able to be as natural as possible materials. The smooth walls in light colors or covered with brick or cement is also typical of this style in which you want to return to the essence of each element. Also, wooden floors are a good idea if you want to create a comfortable and cozy minimalist office.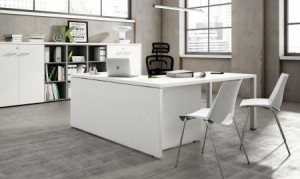 The minimalist furniture is simple and functional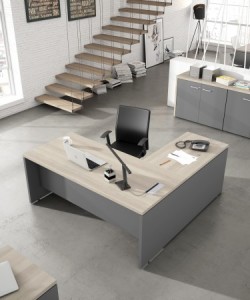 The concept of minimalism is very clear when it comes to furniture: it must be simple and functional, without artifice or superfluous adornments. Austerity in the design that fits very well with the functionality of office furniture. The straight and pure lines and the ordered spaces will help us focus attention on what is important and let go of distractions.
Use the essential furniture for your work but forget about cramming the space with a large number of objects. Remember that less is more and that it will be easier to work and concentrate on little-charged spaces. This should apply to all areas of the office from reception to community areas. You can use paintings or decorative elements but they should never become the center of the room or steal the whole role.
Minimalist reception, the face of your company
When choosing furniture for an office, functionality often comes first. Comfortable furniture that promotes good employee productivity.
However, speaking of the area of welcome to customers and associates, the strategy changes. A minimalist reception attracts for its charm and simplicity. For being broad without becoming cold. Numerous companies that have opted for these designs in their reception counters affirm that minimalism does not go unnoticed by their clients.
Conference Room Furniture Ideas
When choosing your minimalist reception furniture, always look for the straight lines of them. The abuse of ornaments, colors, objects in view of the user reduces the sense of cleanliness and spaciousness typical of minimalism.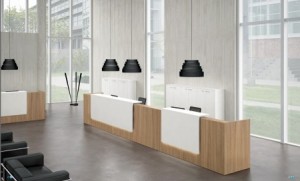 Let yourself be seduced by black and white binomial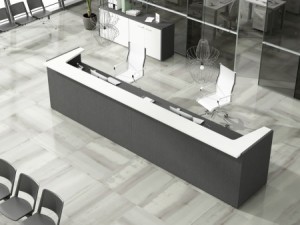 A trend that returns with strength and that goes hand-in-hand with minimalist style decorations is the decoration in black and white. An elegant and timeless combination that is also topical. An office decorated in black and white will always make you look good.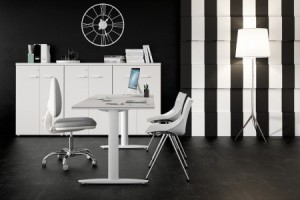 But you can apply it to any area of the office, from the reception to the offices passing through the common areas. A classic but stylish solution, do not you think? And in office design, it is very fashionable again. And it is not for less pq with this combination you will get an impressive office but at the same time elegant and serious.
Five ideas in minimalist office design that will help you get the most out of the available space by putting all the emphasis on spaces and helping to improve concentration and communication. Two essential aspects of a good performance at work and that every day charges more prominence.