WE HAVE REALIZED PROJECTS SINCE MORE THAN 30 YEARS.
We optimize our proposals and go in the direction of your interests to achieve the realization of your desires. Our intervention improves the functionality of your building. Beyond improving the well-being of your employees, the harmonization of places created can be a support in the development or confirmation of your identity and your brand image. Our interior designers develop, for you, the best solutions to meet all your expectations.
Spandan Enterprises Pvt. Ltd. – one of the best and well known office interior designer in Vadodara generates the success of commercial design projects, office layouts, multi-dwelling, institutional and industrial residential complexes.
We believe in aesthetics, functionality, efficiency and offer integrated solutions that respect the budgets, schedules and business objectives of our customers. We are a multidisciplinary firm of experience that unites a team of talent to achieve excellence in the realization of each project.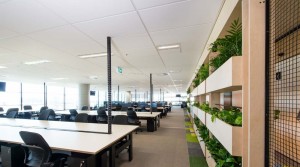 INTERIOR DESIGN
Through office interior design services in Vadodara, Spandan Enterprises Pvt. Ltd. transforms spaces into a place. We imagine, create and plan spaces to generate the ultimate customer experience. Our distinctive approach covers complete interior design services in commercial design, office layout, work environments and multi-dwelling residential complexes. Our team of interior designers designs, in an integrated approach, an interior environment that improves the performance, the quality of life of users and reflects the image of our customers.
We offer creative and exclusive solutions for the optimization of convertible surfaces, generating operational, functional and aesthetic environments, meeting the most complex requirements. We consider that the success of a project is measured by the business results, as well as the satisfaction and well-being of the user.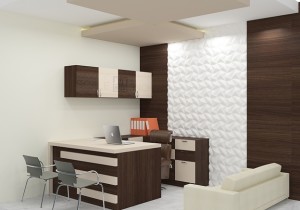 CONCEPTUAL DEVELOPMENT @ SPANDAN ENTERPRISES
Session on visual identity and branding
Definition of budget objectives and project costing
Planning and programming of interior spaces
Development of interior design concept and themes
Selection of materials, furniture, lighting and accessories
Coloring
Creation of custom furniture
Computerized creation of 3D virtual images
Presentation model and illustrations
Display and signaling concepts
ARCHITECTURE
At the heart of the development process, we reinvent places, the environment. We believe that every building must be in harmony with its environment and adapt to its evolution. A well-designed and harmoniously integrated building ensures an exhilarating performance and quality of life for its occupants. We are certain that architecture is an aesthetic, social, environmental and philosophical reflection.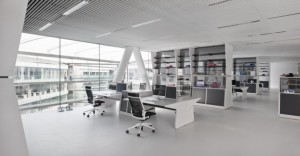 About our Team
Our multidisciplinary team of architects, architectural technologists, landscape architects, interior designers, graphic designers, and image and work environment specialists, is committed to delivering effective and innovative solutions for large-scale projects in the commercial, corporate, multi-residential, institutional and industrial sectors. Our expertise allows the realization of projects combining aesthetics, functionality and trick, according to your budget envelope, your deadlines, as well as your business objectives and investments.